This movie requires Flash Player 9
Welcome to Dolci Ricordi
Just the name "Dolci Ricordi (Sweet Memories)" wants to give you the idea of those delicious flavours that only our grandmother used to make us taste. And once you are in you can try those delicacies of a time by now gone.
Our staff , specialists of the sector, are very pleased to invite you in our shop to have a break with a proper italian espresso accompained by a real "Cannolo Siciliano" and then, maybe, you go home with a tray of one of the best selection of paste and mignon of England.
We make cakes for all kind of celebrations. Have a look in the "Celebration cakes section" to see some of our samples.
You also may want to see our "Wedding cakes section" so you can view some of our best hand made cakes to celebrate one of the most important event in a person's life.
By registering to our web site you will be able to access to the private price lists section. You also can subscribe to our mailing list and so always be informed about our news and special offers.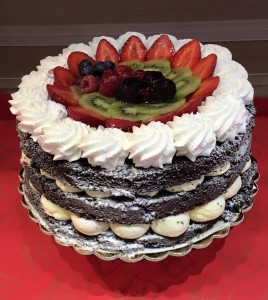 Visit our shop